Materials

Certification
ISO 9001:2015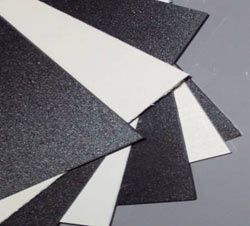 TECATRON PPS
TECATRON™ PPS is a high performance thermoplastic that combines good mechanical properties with excellent thermal and chemical resistance properties. There is no known solvent that dissolves TECATRON™ PPS at temperatures below 392°F. Its low ionic impurities make it an excellent choice for applications where high purity is a concern. TECATRON™ GF40 is a glass reinforced material that offers extremely high strength along with excellent chemical resistance properties. TECATRON™ PVX is a bearing grade PPS that is suitable for high load applications.
High purity characteristics
Low ionic impurities are apparent.
Outstanding retention of mechanical properties under continuous use up to 338°F (170°C)
Excellent chemical resistance
Good electrical insulator
High mechanical strength
High strength-to-weight ratio
Corrosion resistant
Dimensional stability over wide variations of temperature and moisture
Creep resistance
Long-term property retention.
TECATRON™PPS's excellent thermal and chemical resistance along with its ionic impurities make an excellent choice for applications requiring low outgassing and high purity. TECATRON™PPS is typically used in the automotive, electrical/ electronic, industrial, mechanical, appliance and semiconductor industries.
Properties
Condition
Value
Test Method
Comment
Mechanical
Weak (K) factor
Against Steel, 40 psi, 50 fpm
540*10*-10
in3-min/ft-lbs-hr
ASTM D 3702
Modulus of elasticity (tensile test)
@ 73 °F
731,500
psi
ASTM D 638
Tensile strength at yeild
@ 73 °F
15,000
psi
ASTM D 638
Elongation at break
@ 73 °F
10
%
ASTM D 638
Flexural Strength
@ 73 °F
24,000
psi
ASTM D 790
Modulus of Elasticity (flexural test)
@ 73 °F
622,000
psi
ASTM D 790
Compression strength
@ 10% strain
17,800
psi
ASTM D 695
Compression modulus
367,000
psi
ASTM D 695
Impact Strength (Izod)
@ 73°F
.52
ft-lbs/in
ASTM D 256
Rockwell Hardness
@ 73°F, M Scale
102
ASTM D 785
Coefficient of Friction
Dynamic, 40 psi, 50 fpm
0.24
ASTM S 3702
Thermal
Melting temperature
540
°F
ASTM D 2133
(1) per UL746B
Deflection temperature
@ 264 psi
220
°F
ASTM S 648
Deflection temperature
@ 66 psi
400
°F
ASTM D 648
Service temperature
Long term
338
°F
- (1)
Service temperature
Intermittent
500
°F
-
Thermal expansion (CLTE)
3.3*10-5
in/in/°F
ASTM D 696
Specific heat
0.239

BTU/lb-°F

-
Thermal conductivity
2.08
BTU-in/hr-ft2-°F
-
Electrical
Volume resistivity
1.0*1015
Ω*cm
ASTM D 257
Dielectric Strength
450
V/mil
ASTM D 149
Dissipation factor
@ 1KHz, 73°F
.0001
ASTM D 150
Dielectric constant
@ 1KHz, 73°F, 50% RH
3.0
ASTM D 150
Other
Moisture absorption
@ 24 hrs, 73 °F
0.02
%
ASTM D 570
Flammability (UL94)
V-0
-

This information is only to assist and advise you on current technical knowledge and is given without obligation or liability. All trade and patent rights should be observed. All rights reserved. Data obtained from extruded shapes material.
TECATRON®PPS – Ensinger Industries, Inc.