Materials

Certification
ISO 9001:2015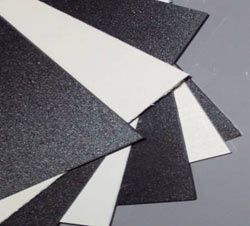 TECAFORM® MT (medical grade)
TECAFORM® MT is Ensinger's specially formulated medical grade acetal. The material is resistant to multiple cleaning and disinfection agents, and to a number of solvents. It can be steam sterilized by medical industry's usual methods, and will maintain good strength, stiffness, and dimensional stability.
Tested for biocompatibility in compliance with USP Class VI
Tested for Cytotoxicity and compliance according to ISO 10993
Easily machinable
While used for a great number of medical applications, TECAFORM® MT is particularly suited for use as sizing trials in knee, hip, and shoulder replacement procedures.
Properties
Condition
Value
Test Method
Comment
Mechanical
Modulus of elasticity (tensile test)
320,000
psi
ASTM D 638
Tensile strength at yield
8,500
psi
ASTM D 638
Elongation at yeild
30
%
-
Time yield limit
to 1% elongation after 1000 hrs
1,890
psi
-
Thermal
Melting temperature
320
°F
1)
1) per ASTM D3418
Deflection temperature
@ 264 psi
230
°F
ASTM D 648
Service temperature
Long Term
212
°F
-
Thermal expansion (CLTE)
@ 73°F to 131°F
5.5*10*-6
in/in/°F
ASTM E 831
Electrical
Specific surface resistance
1014
Ω/square
DIN IEC 60093 1)
1) Injection molded data
Volume resistivity
1014
Ω*cm
DIN IEC 60093 1)
Dielectric loss factor
0.003
DIN IEC 60250 1)
Dielectric constant
@105 Hz
3.5
DIN IEC 60250 1)
Other
Moisture absorption
@ saturation 73°F
0.5
%
ASTM D 570
Flammability (UL94)
HB
-

This information is only to assist and advise you on current technical knowledge and is given without obligation or liability.
All trade and patent rights should be observed. All rights reserved. Data obtained from extruded shapes material.
TECATRON®PPS – Ensinger Industries, Inc.