Materials

Certification
ISO 9001:2015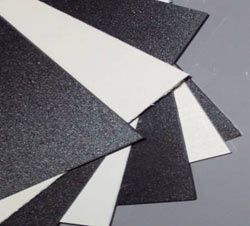 TECASON S Polysulfone
TECASON™S is a transparent engineering plastic known for its chemical resistance, rigidity, high-temperature performance, and its ability to operate in an autoclave environment. TECASON™S is FDA and NSF compliant and holds its excellent mechanical properties over a wide range of temperatures.
Autoclave resistance
TECASON™S maintains dimensional stability and mechanical performance through repeated autoclaves.
Excellent electrical properties
Good chemical resistance
TECASON™S performs well in mineral acids, alkali, salt solutions, and hydrocarbons.
Superior resistance to creep
FDA and NSF compliant
High-temperature performance
TECASON™S has a heat deflection temperature of 345°F and a long-term continuous use temperature of 285°F.
Excellent hydrolytic stability
High strength and rigidity
Flame retardant
TECASON™S is rated UL94 V-O
TECASON™S' unique combination of chemical and hydrolytic resistance, hightemperature performance, good mechanical properties, and agency approvals make it an excellent choice for applications in the pharmaceutical, medical, food service equipment, semiconductor processing, and electronic equipment industries.
Properties
Condition
Value
Test Method
Comment
Mechanical
Modulus of elasticity (tensile test)
@ 73°F
360,000
psi
ASTM D 638
1) Injection molded specimens
Tensile strength at break
@ 73°F
10,200
psi
ASTM D 638
Elongation at break
@ 73°F
50
%
ASTM D 638
Flexural Strength
@ 73°F
15,400
psi
ASTM D 790
Modulus of Elasticity (flexural test)
@ 73°F
390,000
psi
ASTM D 790
Impact strength (Izod)
@ 73°F
1.3
ft-lbs/in
ASTM D 256
Rockwell hardness
R Scale
120
ASTM D 785
Coefficient of friction
Dynamic, 40 psi, 50 fpm
0.37
ASTM D 702
Thermal
Deflection temperature
@ 264 psi
345
°F
ASTM D 648 1)
Deflection temperature
@ 66 psi
358
°F
ASTM D 648 1)
Service temperature
Intermittent
340
°F
Service temperature
Long Term
285
°F
Thermal expansion (CLTE)
3.1*10-5
in/in/°F
ASTM D 696 1)
Electrical
Volume resistivity
@ 73°F
5x1016
Ω*cm
ASTM D 257
Dielectric strength
425
V/mil
ASTM D 149
Dissipation factor
@ 60 Hz, 73 °F
0.001
ASTM D 150
Dielectric constant
@ 60 Hz, 73 °F, 50% RH
3.1
ASTM D 150
Other
Moisture absorption
@ 24 hrs, 73°F
0.30
%
ASTM D 570

This information is only to assist and advise you on current technical knowledge and is given without obligation or liability. All trade and patent rights should be observed. All rights reserved. Data obtained from extruded shapes material.
TECASON ™ – Ensinger Industries, Inc.