Materials

Certification
ISO 9001:2015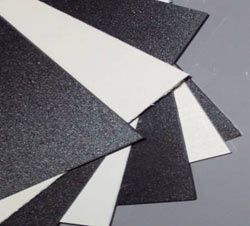 TECAMID ST - Super tough
Nylon was the first engineering resin. It has been used in applications ranging from electronic, marine, and automotive industries to fibers used to make carpet. Nylon has outstanding wear resistance and low frictional properties. It has very good temperature, chemical, and impact properties. However, nylon's one weakness is a propensity to absorb moisture and thus have poor dimensional stability.
TECAMID™ 6/6
Type 6/6 general purpose standard grade nylon. Extruded in natural and black. (Weather Resistant Black Grade is also available as a custom.)
TECAMID™ 6/12
Type 6/12 nylon. This nylon has lower moisture absorpton rates than nylon 6/6, hence superior dimensional stability.
TECAMID™ ST
Type 6/6 nylon. Super Tough nylon. Increased impact resistance and toughness over Tecamid™ 6/6.
TECAMID™ HS
Type 6/6 nylon. Heat Stabilized nylon. Increased ability to withstand the negative effects of heat exposure and increased overall service temperature over Tecamid™ 6/6.
TECAMID™ has an excellent balance of properties which make it an ideal material for metal replacement in applications such as automotive parts, industrial valves, railway tie insulators, and other industry uses whose design requirements include high strength, toughness, and weight reduction.
Properties
Condition
Value
Test Method
Comment
Mechanical
Modulus of elasticity (tensile test)
@ 73°F
245,000
psi
ASTM D 638
Wear (K) factor
Against Steel, 40 psi, 50 fpm
200*10-10
in3-min/ft-lbs-hr
ASTM D 3702
Tensile strength at yield
@ 73°F
7,200
psi
ASTM D 638
Elongation at break
@ 73°F
60
%
ASTM D 638
Modulus of elasticity (flexural test)
@ 73°F
230,000
psi
ASTM D 790
Impact strength (Izod)
@ 73°F
17.0
ft-lbs/in
ASTM D 256
Rockwell hardness
R scale
112
ASTM D 785
Coefficient of friction
Dynamic, 40 psi, 50 fpm
0.28
ASTM D 3702
Thermal
Melting temperature
505
°F
ASTM D 2133
Deflection temperature

@ 66 psi

270
°F
ASTM D 648
Deflection temperature
@ 264 psi
147
°F
ASTM D 648
Thermal expansion (CLTE)
6.7*10-4
in/in/°F
ASTM D 696
Other
Moisture absorption
@ 24 hrs, 73°F
1.2
%
ASTM D 570
Moisture absorption
@ saturation, 73°F
6.7
%
ASTM D 570
Flammability (UL94)
HB
1)
1) 0.81 mm

This information is only to assist and advise you on current technical knowledge and is given without obligation or liability. All trade and patent rights should be observed. All rights reserved. Data obtained from extruded shapes material.
TECAMID™ - Ensinger Industries, Inc.